Partner with Us to Gain Access to Top VMS Technology
VMS Technology for Your MSP Programs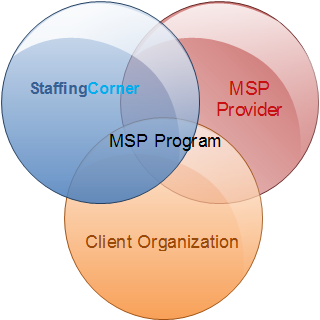 We partner with staffing service providers to provide top-class Vendor Management System technology along with technical support required for their MSP programs. StaffingCorner is a complete VMS that enhances MSP's ability to manage business processes, approvals, workflow, paperwork and staffing suppliers during entire hiring cycle of contingent workers. Our VMS has ability to successfully automate MSP programs for clients of all sizes.
StaffingCorner can be implemented in fairly short duration and can be configured to suit your MSP Program's needs. StaffingCorner OnDemand is available for immediate deployment.
Our partners can depend on us for end-to-end VMS implementation and technology support to manage their MSP programs efficiently and concentrate on providing their core services.
Contact us to learn more about our VMS technology offerings.
Contact Us